AFRIKA-SHELL
---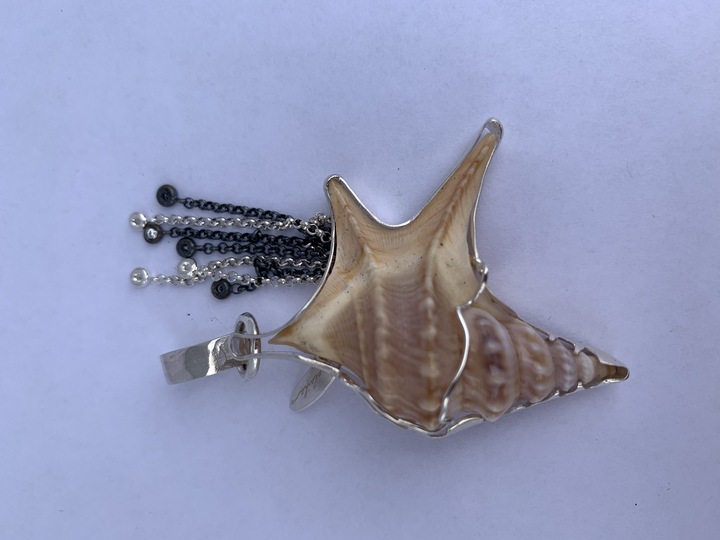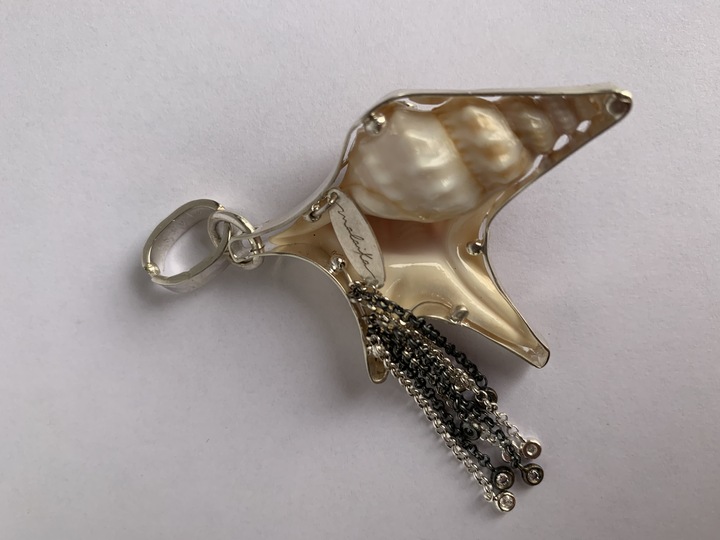 Name of the artwork
AFRIKA-SHELL
Author
MALAIKA .
Category
Collectible jewel
Year
2020 - 2021
Certified on the
22 marzo 2021
Description
Title: AFRIKA-SHELL
Typology:  Collectible jewel
Tecnique:  Frame of the natural Shell in silver 925% hammered and hand finished
Total size:  mm. 50 x 40 + 18 (ring/hook)
Year:  2020/21
Note:
"MALAIKA " Eterno & Unisex An "international brand" suitable for any style. A natural jewel Made in Italy handmade. It all started with a SHELL, the great Italian craft school and the perfect fusion of countless experiences that unite the north and south of the world with one goal: "Create a world of your own wherever you are! "
See biography section" ARTISTS ":  MALAIKA
E.mail:  barbaraebbli@malaika.biz 
Artist site: http://https://www.malaika.biz
- Certificate "Blockchain" : code:  jeytXH-93260        (Certificate Blockchain: https://inarte.it)
- Registration ​ "Archivio michelangelo:" : nr.  412
Interested in this artwork?